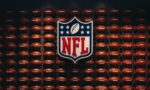 As Week 16 approaches with just three weeks left in the season, the NFL playoff field remains unsettled, with a number of divisions still up for grabs ahead of the regular season's final stretch.
The Patriots and Bills remain in a heated battle for the AFC East crown, while the Rams are battling the Cardinals for the NFC West title.
Check out the full list of playoff scenarios for Week 16, head over to NFL.com.
Editorial credit: Alena Veasey / Shutterstock.com