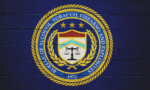 On Monday, President Biden announced the finalization of a federal rule to regulate so-called "ghost guns" more like regular guns, including requiring serial numbers and background checks for the purchase of kits to assemble guns privately. Kit makers and re-sellers would have to include a serial number on the weapon, and the federal rules would also require background checks for anyone purchasing a kit that can be readily made into a working firearm, including 3-D printing kits — just like the background check law that applies to all licensed gun sales. The rule would not ban gun kits themselves or strengthen penalties for crimes committed with ghost guns.
Biden also introduced his second nominee to lead the Bureau of Alcohol Tobacco Firearms and Explosives, former U.S. Attorney Steve Dettelbach. Dettelbach defended the ATF for facing unfair public criticism.  He said: 'the men and women of the ATF and the public that they protect deserve better support from us. As we emerge from this pandemic, we've got to recognize that many Americans still face fear and isolation – not because of a virus, but because of an epidemic of firearms violence. It's not a new problem, and it has many causes. That's why it's going to take an all hands on deck partnership approach to address that issue, and the ATF will be there."
Dettelbach served as U.S. attorney for the northern district of Ohio during the Obama administration before resigning in 2016.  If confirmed, Dettelbach would be the first permanent director of ATF in seven years. The position often faces pushback from gun rights groups and has only had one Senate-confirmed director in the past 16 years. The White House touted Dettelbach's two-decade career as a prosecutor at the Department of Justice, as well as his record of taking on criminal gang activity, domestic extremism and his experience with community gun violence.
This will be Biden's second attempt at finding the ATF a permanent director. Last September, The White House withdrew former ATF agent David Chipman's nomination to lead the agency amid opposition from gun rights advocates, Republican senators and some Democrats.
Editorial credit: BreizhAtao / Shutterstock.com